Danish Real Estate Agent on the Costa del Sol
#1 Real Estate Agency on the Costa del Sol
We help you discover
the best properties for less.
# 1 English
Real estate agent
on the Costa del Sol
market highest Customer satisfaction:






Bank Repossessions & Offers
Save up to 60% on your Spanish dream home.
Price: 425.000 €

Penthouse with large terrace and fantastic panoramic view over the Mediterranean Sea
...

Price: 2.450.000 €

Urgent sale of modern villa in Benahavis, with 786 m² of living space, infinity pool
...

Price: 875.000 €

Modern luxury apartment for sale in Marbella's exclusive neighborhood of Nueva Andaluc
...

View properties for sale in the most popular areas.
We cover the entire coast from Malaga to Gibraltar.
What Do Our Customers Say?
Increase the quality of life that thousands of Scandinavians have already done.

We have had such good service and treatment at Bargain Andalucia. Our broker was available around the clock and was really good at negotiating, which saved us a good amount of money when buying our apartment. Highly recommended from here!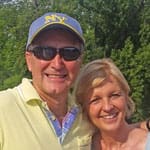 Henrik & Lotte P.
København


We bought an apartment through Bargain Andalucia, the apartment is under construction and we feel great pressure during this process, we are in constant contact with Bargain Andalucia and can always get answers to the questions that arise. They are clearly recommended.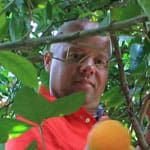 Henrik H
Brønderslev


Very satisfied as a buyer of a penthouse in Marbella in need of renovation. The broker has been incredibly committed, always available, and answered our questions in a way that felt honest and realistic. Good recommendation from here to Bargain Andalucia.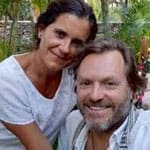 Mats & Gunilla S.
Gothenburg


I would like to thank a huge thank you to Bargain Andalucia for great and professional advice and assistance with our investment in Duquesa. For us, it is a great confidence to understand each other, avoid misunderstandings, etc. in terms of language and the same cultural background.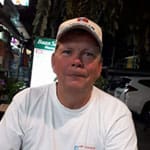 William E.
Porsgrunn


Super easy and down to earth viewing and buying process, even for me. Got great help from first contact and everything ran right after the book. The whole way felt a completely different professionalism compared to the other brokers I was in contact with. A real talented broker.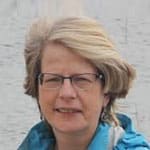 Solvej H.
Roskilde


We had a wonderful experience with the company. Somehow they just manage to find the best deals very easily. Great contrast to what we saw with other agencies, when it comes to the quality of real estate. We can't wait to start using our new property. Thanks guys!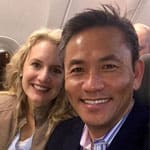 Mike & Anette C.
Oslo


100% satisfied with our house purchase through Bargain Andalucia. They have in a professional, realistic and personal way guided us throughout the process, every question, no matter how small or large, we have received quick feedback and explanations. Today we sit in our Spanish dream home!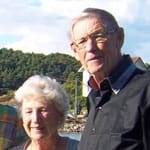 Gunnar & Ellinor A.
Malmo


Have just bought a townhouse in Fuengirola with the help of Bargain Andalucia and am very pleased with the whole process. Personality, professionalism and accessibility made us feel completely safe. We will definitely recommend to others. Tack.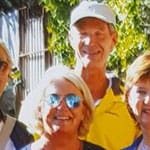 Olof & Hedvig F.
Linköping


We bought an apartment through Bargain Andalucia. Highly recommended! We were down for a weekend and had defined our needs before. We saw 15 nice apartments and subsequently chose to buy one. Thank you for the good advice and great spots we wanted.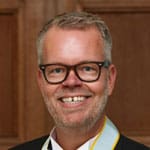 peter h.
København

Danish Real Estate Agent on the Costa del Sol near Malaga in Spain
Homes for sale Costa del Sol Malaga.
Bargain Andalucia is the leading Scandinavian real estate agent on the Costa del Sol, specializing in forced sales from the largest Spanish banks, greatly reduced housing from motivated sellers and exclusive housing guarantees where in some cases it is possible to save up to 60% of the normal offer price. In addition to our exclusive approach to banking topics, we also operate in the "ordinary" market for private resale where we work closely with all brokers on the Sun Coast, which means less planning and more efficient viewing time for you. In other words, you do not have to waste your time searching the web thinly and contacting 10 different realtors as we are your key to all 30.000+ homes on the Costa del Sol.
With us you get access to 30.000 homes on the Costa del Sol that are currently for sale - our database contains all the properties sold on the Costa del Sol, from Malaga all the way to San Roque near Gibraltar. This is a collection of all real estate agents' featured items and we therefore have access to show each one a home on the Costa del Sol. Click on "HOUSING DATABASE" at the top of the menu, or let's find your dream home by calling or emailing us with your wishes, criteria and budget.
With us you can feel 100% certain since over a decade we have been engaged in the sale of real estate to Scandinavians, thereby developing a good understanding of their criteria and the lack of knowledge that may be associated with buying property abroad. We follow, advise and answer your questions all the way, from the first contact, until you have the keys to your dream home. There are great opportunities to make some really good deals on the Costa del Sol real estate market, which is exactly what we specialize in and helps you with Bargain Andalucia SL
Buy accommodation in Spain at Bargain Andalucia and save money. We specialize in forced sales on the Costa del Sol, and daily browse the entire market to find the best deals, and attractively priced luxury homes for sale in Spain. Remember that we have more great deals than the ones you find on the site here, call us to hear more, or get our complete foreclosure list by click here.
We work with Nykredit and several of Spain's largest banks, and do our daily work to fine-tune the market to find the most favorable offers in Andalucia, where you as a buyer can in many cases save between 20 and 60% of the selling price.
SEE THE VERY BEST OFFERS, FORCED SALES AND HIGHLIGHTS
Thus, in addition to the approach to each of us, you receive accommodation on the Costa del Sol, housing Spain at the same time direct access to the banks' own homes - namely properties that have fallen back into the hands of the bank and are now being sold at well below normal market prices.
SIGN UP AND BE INFORMED OF NEW FORCE SALES BY MAIL
Our clients are always offered a free, no-obligation conversation with one or more independent, Danish or Scandinavian speaking lawyers, and at the same time we are of course also ready to answer all questions, as we have many years of experience with real estate on the Costa del Sol.
Begin your search right away by entering your search criteria in our housing database which gives you direct access to 30.000 apartments, villas, townhouses and grounds (largest residentialcollection on Costa del Sol), as well as all the best new projects. Buy accommodation on the Costa del Sol and save money with us.
With us you can always expect serious and personal advice, professional help throughout the entire purchase process, as well as any. advice afterwards.
We work 100% on the buyers' roads and the commission is paid by the seller. We always strive to secure the lowest possible purchase price by finding the seller / designer's pain limit, and this is precisely the negotiation process that is one of our greatest forces. If you come directly to us, whether you find the property here or elsewhere on the web, we can even offer even lower prices as in that case we do not have to pay marketing and / or selling costs to other brokers.
Let Bargain Andalucia be yours Scandinavian real estate agent on the Costa del Sol and help you save money - buy accommodation on the Costa del Sol directly from Spanish banks through us.
Danish Real Estate Agent on the Costa del Sol